Reading Time:
10
minutes
Take charge with these 3 effective strategies for your weight loss goals.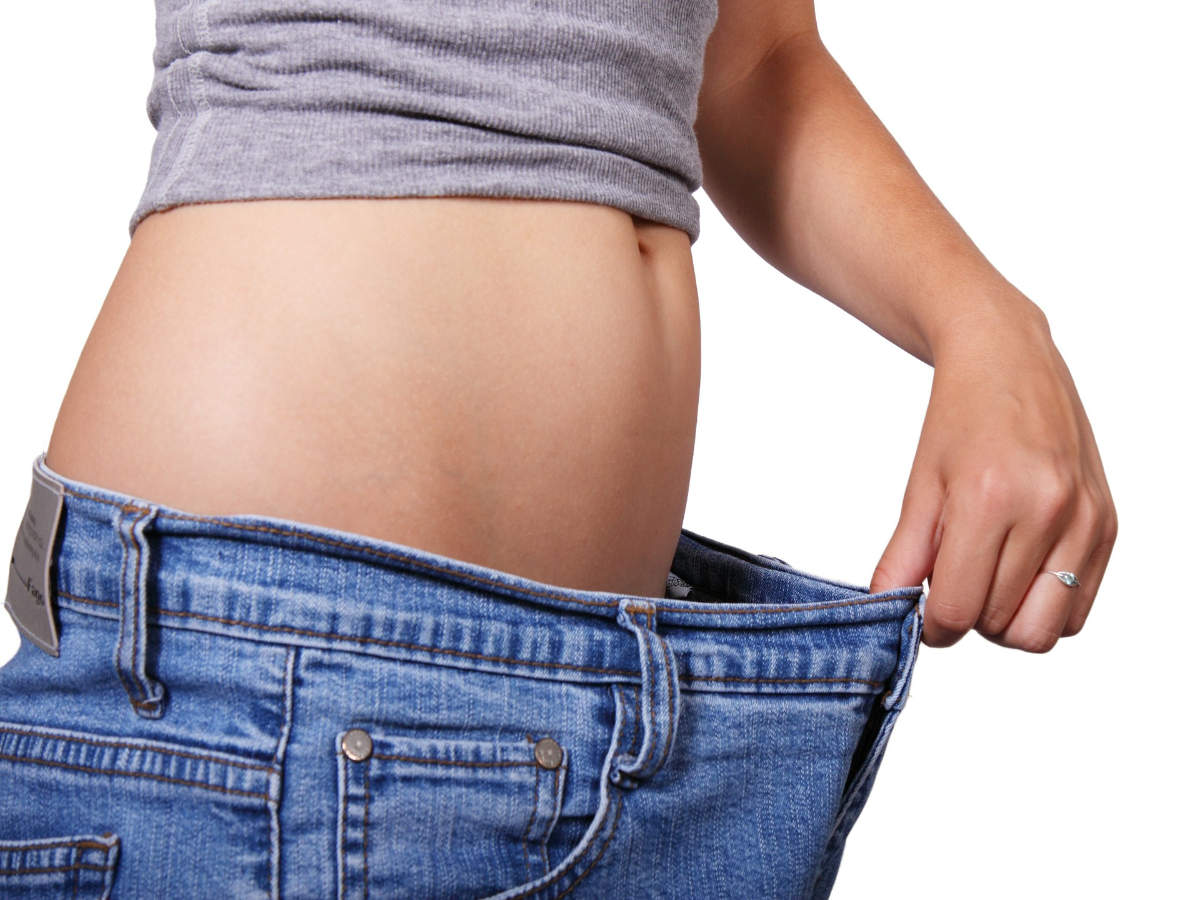 Weight loss can be pretty tough and confusing. There are many fancy-sounding diets out there, people touting different supplements and hyped up workouts claiming to be the best way to stay in shape. You've tried. a little of everything and nothing has worked well. What else can you do?
In this article, let me help you cut through the noise and present you with 3 effective strategies for your weight loss goals. Do note that these strategies are not quick fixes. For some, achieving their goals might take a long time (especially if you've lived a certain way for a long while). But if this weight loss goal means something to you, stick around and read on. I promise that these strategies can be really helpful and effective if you can implement them well.
UNDERSTANDING WEIGHT LOSS
Before we start, let's run through some basic understanding of how weight loss works. First and foremost, in order to lose weight, we have to obey this Law – The Law of Thermodynamics:

Calories In (Your food intake) < Calories Out (Your Energy Expenditure)
We have to create a Caloric Deficit by ensuring our caloric expenditure is over our caloric intake. This can be done by either:
Burning more calories than we consume
Consuming fewer calories than we burn
It is much easier to do the latter, and that is what we will focus on in this article. I don't advocate calorie counting as it can be a very time consuming and stressful endeavor. However, having a rough idea of how many calories certain foods are can help greatly in estimating how much we actually consume in a day.
Understand some practical steps to weight loss with this article here,
"The 3 Best Practical Steps for Weight Loss"
Disclaimer: I do understand that for some, it's not as simple as trying to achieve a caloric deficit. Some people do face severe hormonal issues which can make weight loss or gain much more difficult than others. In these cases, it's best to speak to a qualified doctor and nutritionist to help you out.
3 EFFECTIVE STRATEGIES FOR WEIGHT LOSS
Let me present to you a few effective strategies for your weight loss goals. This can help you better create a caloric deficit. These strategies can and should be adjusted or customized to be specific to your needs so that we can have a sustainable approach to weight loss. By following these strategies, we are creating a process whereby we don't have to think about dieting but just keep on working at it. This process is meant to help you reduce your margin for error and chances to fall into temptation. It will help you depend less on willpower as you merely need to follow these strategies.
While these strategies are relatively simple, they are NOT easy. It will take up Time, Money, and Effort. In this era of instant gratification, it is important to remember that any worthwhile goal in life is going to be difficult. That is also part of why it will be worthwhile in the end. If you do not have time, money nor effort to give, it will be difficult for you to achieve any goal in life.
If you want to be a good photographer, to earn lots of money, be a good speaker, to travel the world…it is all going to require effort, time and money. It's the same for weight loss.
By sticking to these strategies, you will reap some ample rewards in terms of weight loss in due time.
Strategy 1: Organise and Plan Your Daily Meals
If you fail to plan, you plan to fail.
Planning your daily meals leaves out any room for error as you will know whether you will be on a caloric deficit on any given day. I have 3 suggestions on how we can be in charge of our meals.
Firstly, consider prepping your own meals. By prepping your daily meals, you have full control over what you are eating down to the smallest gram. It is an excellent option for people who have more time or don't have great food options near their home or workplace. It can also help you save a lot!
However, this method can be quite labor-intensive as you have to spend time buying groceries, prepping food, cooking, and packing. You would also require quite a bit of storage space in your fridge. Some strategies to solve some of these issues would be to:
Cook for the whole week on a single day
Cook twice a week (eg: Monday and Thursday)
Another bonus with this method is that you can become a pretty good cook! If you don't really know how to cook, there's never a bad time to learn. It is always awesome and empowering to learn a new skill.
If you need tips on how to shop for cheap and healthy nutritious foods, check out my article here!
If meal prepping doesn't work for you, another strategy would be to eat only from selected places. There are usually many yummy foods around our workplaces and this can lead to being tempted every single afternoon. What you can do is to have a list of places where you know are good for your goals and stick to them completely. This helps you take willpower out of the equation.
I work near Maxwell and Amoy food centers which have many great, tasty, and cheap options. However, I know that these foods won't help me with my goals. So, I looked around and found places with more nutritious foods like Daily Cut and Wafuken to have my meals. Having a few places to patronize (I recommend max 3) can prevent you from getting too bored with just one selection. However, having too many choices can make you more likely to deviate from your goal. This strategy is less effort-intensive than meal prepping but can be much more costly.
Lastly, you can work a combination of the two strategies. Maybe you can't prep food for every single day or eating out too often is too expensive. A good way to tackle this problem would be to use a combination of the two methods. Meal prep enough food for a few days and eat at your selected choices for the rest. This can provide you with a good balance between time, cost, and effort.
Organising and planning your meals on a daily basis can be an effective strategy for your weight loss goals. You can cut down a large margin of error and avoid going off track more often.
Strategy 2: Change Your Snacking Habits
Even the snacks? Yes!
Snacking can be a big issue for many. This is even more so while dieting as you might get hungrier than usual. When a 100g bag of potato chips is 500 calories, it is easy to overshoot your caloric intake with just a few snacks. However, snacking right can help prevent us from getting too hungry and binging during our meals. So in order to make snacking work for our goals, we should put some thought into how, what, and when we snack.
The first step is to remove temptation from your surroundings. If you have many snacks around you, try giving them away to friends or someone who needs it. Harsh, but that's the most effective way. Keeping them around would just lead to unneeded temptation. We all have limited willpower as mentioned in The Motivation Myth. So leaving it less to willpower and more to smart planning is the more effective and efficient way to succeed.
Next, replace these snacks with something more calorie friendly. I usually define these as low calorie and/or high protein snacks. High protein because protein is much more satiating than high carbs or fat. As a general rule of thumb, I recommend snacks that are around 100-200kcals (which should be tweaked with your weight loss goals). Some of my personal favorites are protein bars from Barebells, protein shakes from Innermost, fruits like grapes, or even a slice of lightly flavored bread or two. Drinks would include black coffee, coke zero, or other 0 calorie drinks or low/no sugar soy milk.
Bonus Tip: I highly advise that you don't make it a habit of drinking your calories. Liquid calories like bubble tea are usually very easy to consume and not filling at all. Try finding a lower or 0 calorie alternative to it.
The last step in our snacking strategy is to plan when we will eat our snacks! Create a snack timetable. Planning this would then leave you less of a chance of overeating your snacks or eating them too early which can cause you to be more hungry later on. Personally, I usually have a post-workout snack and one before I go to work in the evening.
By adjusting our snacking habits to consume lower-calorie options at optimal timings, we have an effective strategy for weight loss.
Strategy #3: Enlist Help From Your Support Group
Don't worry, this isn't some complex IT jargon.
One of the biggest issues I have encountered with trainees who want to lose weight is that they have great friends and family members. Why is this even a problem? Because in Singapore where there's not much to do, this usually translates to more meet-ups and makan sessions. Now, of course, there's nothing wrong with having a very active social life but it can usually end up with lots of food and drinks.
We are often going to enjoy good food when we are out with friends. So for those with very active social lives, it can be difficult to lose weight as you might be taking in many extra calories from your night out. Just ONE pint of beer with some table snacks can give you a 500kcal boost! If we are talking about multiple nights out, it can be a disaster for your weight loss goals.
Here are some strategies that I've found to be effective in solving this problem.
Firstly and most importantly, let your friends and family know that you are trying to lose weight. Let them know that this is a very important goal for you and you'll like them to support you on this journey. Good friends will be understanding and show their support. Some would even be motivated by you and suggest eating at places with healthier options.
We also don't want to completely kill our social life. So plan for a meal or two each week where you do join your friends for a drink or two. This can be your 'cheat' meal per se where you let loose a little. You want to go out, enjoy, but still eat and drink within reason (and not binge). By planning these meals, you will still be able to maintain control over your daily plan and work on your goals. This can be a much better choice than cheating spontaneously and then feeling guilty about it.
You don't have to live like a hermit in order to achieve your weight loss goals. However, if you are someone who can't exercise self-control or say 'no' when you're out with friends and family, it can be very difficult to stick to your goals. You do have to be honest with yourself, do you value going out with friends for a good time more? Or do you prioritize achieving your weight loss goals? Being honest with yourself can help reduce a lot of stress in your life. It is also really your responsibility to let your friends and family know that you want their support in this goal. Real friends will understand.
ADAPT & OVERCOME
While we always start off with the best intentions, it is inevitable that we encounter problems along our journey to our weight loss goal. Tough schedules, unavoidable meals, unplanned binges can throw us off our plans.
But that's ok. Learn from the problems and think deeply about how you can overcome them. If they are avoidable, make sure it doesn't happen again. If they are not avoidable, think about how you can lessen the impact on your goals.
Adapt and overcome.
80/20 RULE
It will also be hard and pretty much impossible to aim for perfection. Cut yourself some slack by utilising an 80/20 rule. You get to deviate from your strategies 20% of the time. But even then, try to plan ahead for this 20% to prevent over shooting this target!
CONCLUSION
The key to success in implementing these strategies for your weight loss goals is to create a process which we can abide by most of the time. By focusing on the process instead of the goal, we can work on the exact actions and steps that will actually help with our weight loss.
Of course, these strategies won't be easy to implement and would require an investment of your effort, time, and money. However, no good thing comes easy, and if you really want to achieve those goals of yours, as what I tell my trainees sometimes, "You gotta just do it!"
Combine these weight-loss strategies with a good workout plan and you'll be on your way to your weight loss goals. Check out my FITTER program here if you are looking to get fit!